ACTIONS
In ACHAIKA PLASTICS are occupied about 110 permanent workers in various segments of the factory and there is the intention to absorb as many people as possible fact that offers breathing. Nowadays Achaika Plastics is the leading independent polythene film producer in Greece and the first Plastic Company in Greece that has environmental ISO 14001 (Cert. No 36181) and ISO 9001:2015 (Cert. No 2973). The whole procedure of production is done with the latest equipments in control and technology. There are four departments fully equipped and functional.

Our equipment, which includes mono or multilayer extruders, allows us to offer to our customers a wide range of products and can it can therefore meet all their requirements from volume to variety.

We can print our films up to 8 colours in flexographic printing. Our films are used by every sector in the packaging industry. We are also involved in follow-up work and assistance regarding printing designs.

2 billion bags are manufactured every year in our plants. These products are mainly bags designed for the retail trade: vest – style carrier bags, bags on the roll, garbage bags and industrial bags. Some of them are labeled with a national and international certificate (Carrefoure…) and all of these bags can be printed up to 6 colors.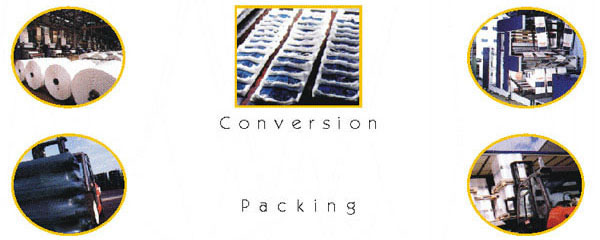 4. Technical Assistance and Quality Control
In order to provide our customers with the best quality, we particularly pay attention to the needs of our customers and we carry out controls throughout the production process.